MOUNTAIN CRANBERRY is a definite all year-round fragrance.  The tartness of Alaska high bush cranberries, currants, woodsy pine + fir. 
Key notes: cranberry, black currant, fir
My customers keep coming back time and time again to buy our un-bee-lievable beeswax lotion!  One of our largest fan base comes straight from our local RN's.  In my previous job at our nearby hospital, I experienced what hand sanitizing can do after a 12 hr shift, day after day.  We all noticed that the only lotion that helped soothe our skin between many, many hand washings, was my beeswax lotion.
We start with small batches of our thick, rich beeswax base, warm it up and add clean, premium, phthalate-free fragrances....possibly the best, most unique, fragrances you have ever experienced.  
Our lotion is ready to tackle the driest of skin.  Living in ALASKA since 1978, we know how harsh ALASKA'S rugged weather can treat your skin, so we chose nothing but the best ingredients for our lotion.
Our lotion contains luxury oils such as avocado, coconut and sweet almond oil, and as we already know they are rich in vitamins.
How does it work?  What's so great about it?  When you first apply our lotion, the avocado, coconut and sweet almond oils are absorbed into the skin. Next our beeswax kicks in sealing the moisturizing oils into your skin, keeping it soft all day long. 
And no greasy feeling.   ALL - DAY - LONG!
Not ready to commit to our 9 oz size lotions?  try one or a few of our 2 oz DISCOVERY sizes!  Perfect size for airline carry-on luggage or handbags! 
**Our premium beeswax lotion is light/sunlight sensitive. We pour into amber/pine colored bottles to help block the UV rays, but  please do not store in DIRECT SUNLIGHT.
Happy Shopping!
Regular price
Sale price
$24.50 USD
Unit price
per
Sale
Sold out
Share
View full details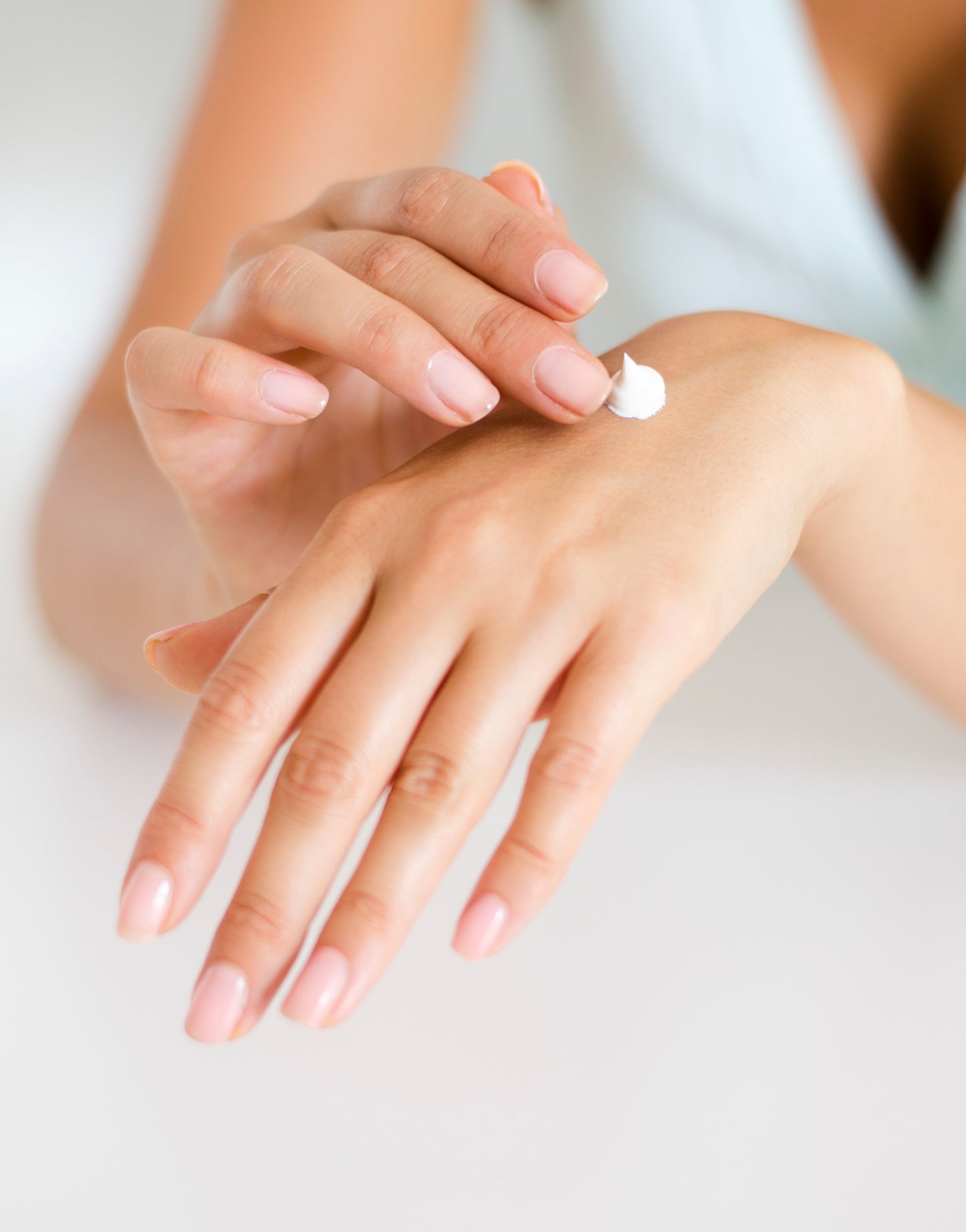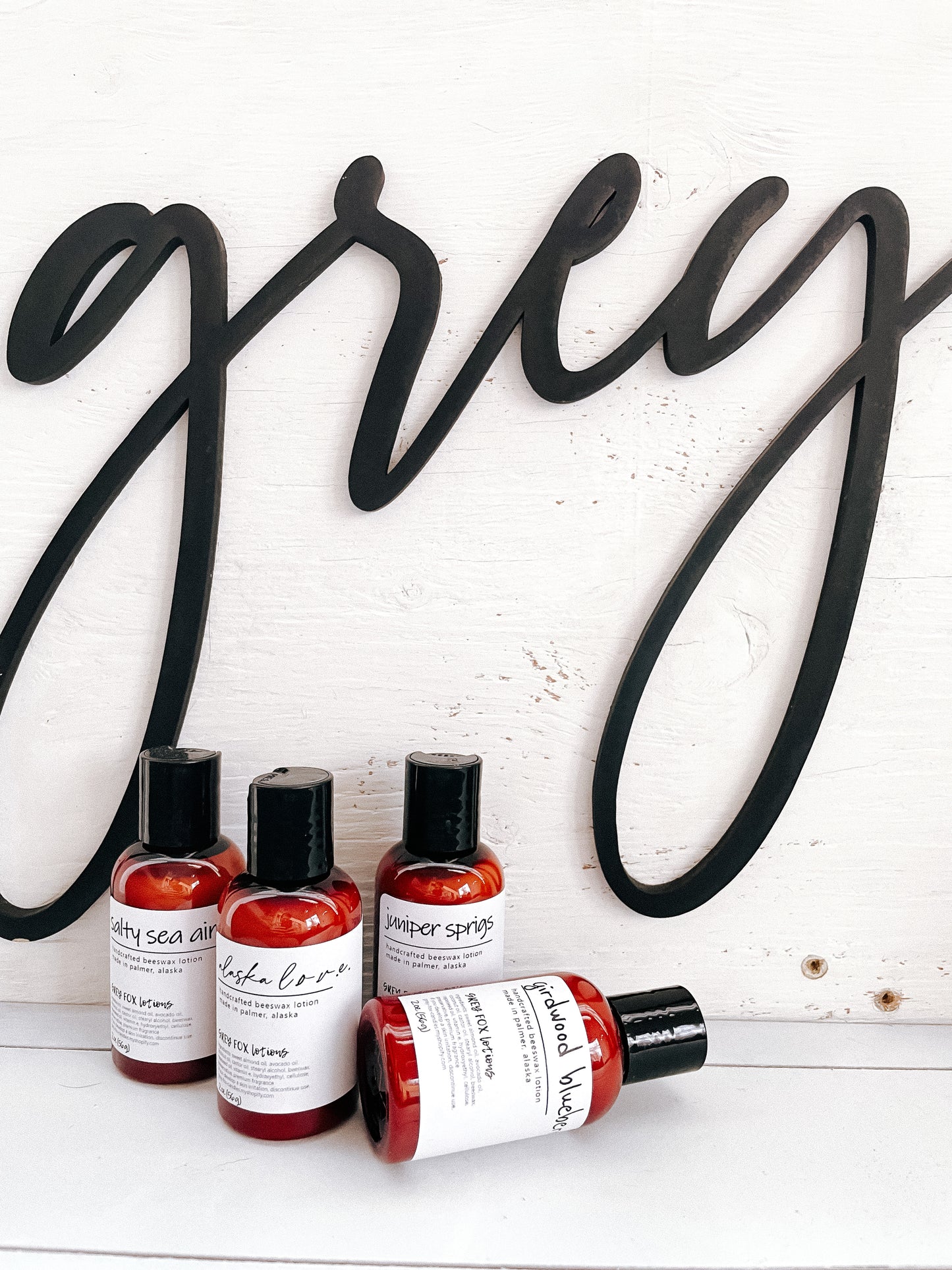 A complex, beautiful fragrance in the perfect lotion.
I have used the Grey Fox lotions before and love them because in my job I wash my hands a LOT and most lotions just leave my hands dry after a wash or two. This lotion keeps my hands soft all day. But this was my first order with this fragrance. I love "fruity" smells but don't want to smell like some kid's candy. This is a wonderful fragrance. The top note of cranberry is definitely there but is paired with base notes of pine/fir and what to me smells like an almost spicy undertone. It's a warm, complex fragrance that even my husband loves to use. The container is also beautiful enough to display on the master bath counter for guests.